Subscribe
If you want to become a better hockey player you are in the right spot. We are always adding great hockey tips to this blog. We add tips that will help hockey players improve their skating, shooting, stickhandling and deking as well as tips for nutrition and work-outs. We know the internet is a wild confusing place so we are doing our best to keep you organized! This is why we have made it very easy for you to stay in touch with us.
Don't miss another hockey tip, skill video, or promotion !
The best way to subscribe to our blog is to join our list. Just put in your name and email and we will send you a weekly wrap-up of any tips, videos or other great hockey related stuff we post on the blog.

Other Ways to Connect!
We really want a good connection with our readers. If you write a comment on this blog, comment on a youtube video, or send an email we will respond to you. We also share tips on other sites like twitter and facebook. Each social media website offers something different, so if you have an account why not join us!
Click the buttons below to see our hockey tip videos on youtube, check out our facebook fanpage, or see what we are tweeting about on twitter!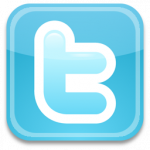 Subscribe with RSS
If you are hip with the internet jibe you can subscribe in an RSS reader, or by RSS to email. RSS by email is delivered by feedburner and sends an email any time we post something to the blog. We plan on adding daily hockey tips so if you want a weekly summary, use the box above. If you want to know about every post, right away than subscribe with RSS as well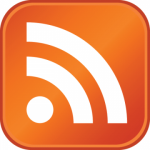 Subscribe to our RSS feed
The following two tabs change content below.
Hi my name is Jeremy. I LOVE hockey and I am passionate about improving and helping others improve. My goal is to break every hockey skill down into easy to understand articles and videos. I explain everything step-by-step to help others improve. If you want to learn more about me you can read my
about page
. Thanks for reading and sharing!
Latest posts by Jeremy Rupke (see all)