Have you ever dreamed of playing hockey overseas? Most kids who grew up with hockey have, I know I did so when I saw an opportunity to play hockey in Iceland I took it. In May 2012 I traveled to Iceland with the Canadian Moose and I had the time of my life! I had so much fun that I started saving right away for the next hockey tour and it was just announced. The Moose have planned a tour to Sweden / Denmark for 5 days with a minimum of three friendly games to be played against the locals. This is your chance to visit another country and also get to experience the hockey culture as well. Let me tell you, with the hockey, the people, the locals and the sightseeing you will have a blast that you will talk about for years.
Quick Questions and Answers
Do I have to be Canadian?

No you do not, our goalie in Iceland was from New Jersey

Do I have to be really good at hockey?

No, we had a nice mix of players on our last tour and they all had a blast

Is it o.k if I'm 100 years old?

100 might be pushing it but on the last trip we had guys from 19-65. We had a young team and an old-timer team and also a women's team.

How much?

The Sweden / Denmark tour is $1795 plus airline taxes and team apparel, Probably around $2300 total

When Is the Tour?
What do I do to join?
How can I stay updated?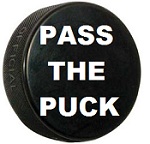 Pass the puck share on Twitter or Facebook
Tweet
Follow @howtohockey
Looking for more hockey tips?
Sign up to our newsletter for more tips, more videos, discounts on hockey training aids, and updates on new ways to improve your game
The following two tabs change content below.
Hi my name is Jeremy. I LOVE hockey and I am passionate about improving and helping others improve. My goal is to break every hockey skill down into easy to understand articles and videos. I explain everything step-by-step to help others improve. If you want to learn more about me you can read my
about page
. Thanks for reading and sharing!
Latest posts by Jeremy Rupke (see all)