In this article and video I am going to share a big tip that will help you score more goals. This is something that is very simple to implement, yet quite a few people don't actually realize this until they have been playing hockey for a long time. This is something that continually helps me score more goals and be a better goal scorer. So what is this magic tip?
See the net how the puck see's it
Once you know what the puck see's you will be able to improve your accuracy, notice more scoring opportunities and score more goals. Many hockey players get into the habit of shooting for what they can see, however the puck is down on the ice and – when carried on the shooting side – about 3-4 feet away from the body. This means there is close to a 5 foot difference in the angle from your point of view and the pucks point of view.
Sometimes when you see some net to shoot at, the puck can not actually get to that spot, or when it looks like there is no open spot to shoot, the puck could actually go in. This is known as the shooters illusion as illustrated below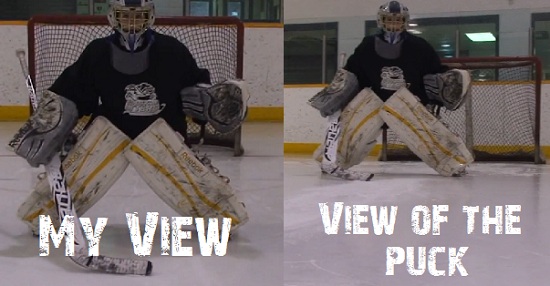 *For a right-handed shot
In the picture above you can see a very big difference in what I can see and what the puck can see. To me it looks like there is not much to shoot at, however the reality is I could easily score from my location. The other side of this effect is when it looks like you have a lot of net opposite your shooting side, but when you shoot for that area the goalie easily stops you. The closer you get to the net the more profound this effect becomes.
Once you get close to the goalie another illusion appears, this one makes it appear as though you have room to shoot up high, when you will really be putting it into the goalies glove.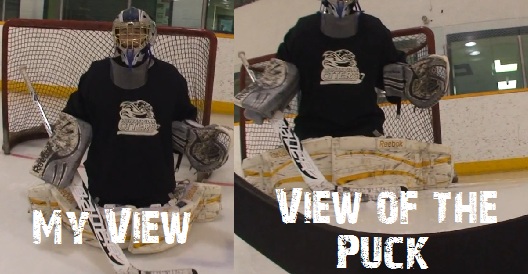 The
Service Unavailable
The server is temporarily unable to service your request due to maintenance downtime or capacity problems. Please try again later.