The Canadian Pond Hockey Championships were held in February 2010 at Deerhurst Resort in the beautiful town of Huntsville, Ontario. I had the privilege of attending this great event and wanted to share the experience.
Why I love Pond Hockey
I have played hockey outdoors since I was a child. I remember the days where I would skate until I could not feel my toes, and then skate some more. Whether the temperature was 2 above or 20 below, I would be out on the pond skating. There is an amazing feeling that you get when you lace up the skates, pick up your stick, drop the puck and just play. No rules, no refs, no pressure, just hockey… pond hockey that is.
Many of the guys who skated in this years pond hockey championships felt that feeling, skating on the frozen lake, dodging pressure cracks and facing temperatures of 25 degrees below 0 or more! There is no global recognition or prize money for the winning team, just bragging rights and a cool trophy. So why did over 200 men and women come out to play hockey, outside, in the blistering cold? Because they love the game of hockey, and that is something we can all relate to.
Canadian Pond Hockey Championship Pictures
I took a few pictures from the pond hockey that I wanted to share. I hope you guys like them 
The event was hosted by Deerhurst Resort in Huntsville, Ontario. The resort is an amazing place to stay in the winter. They have snowshoeing, dog sledding, horse and buggy rides, tubing, cross country skiing and about 100 other things to do during the winter, oh and pond hockey 😀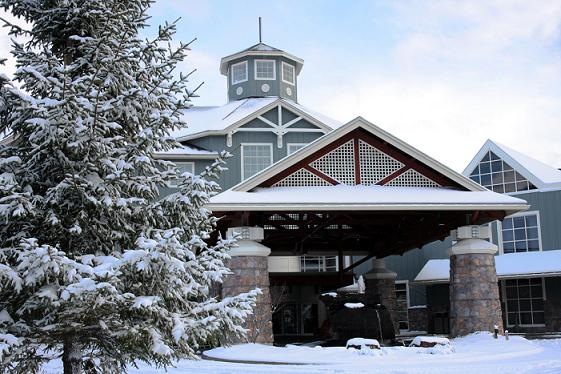 On this particular day the temperature was -19 (here is proof) I think the coldest it got during the tournament was -28 but every team still participated, that's what I call true Canadian spirit!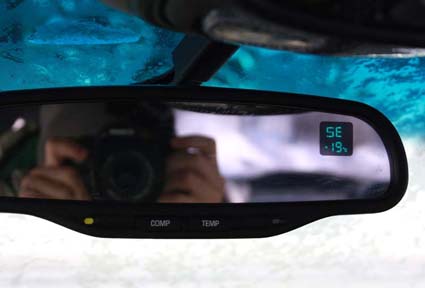 Here is a shot of the lake from the resort, the staff at Deerhurst worked for weeks and weeks to get all of the rinks cleared, 24 in total!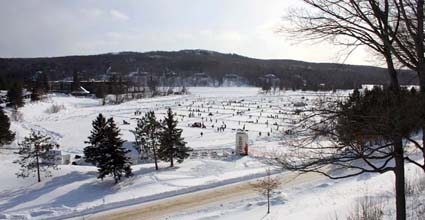 The teams show up in style, every team wore a unique uniform or jersey.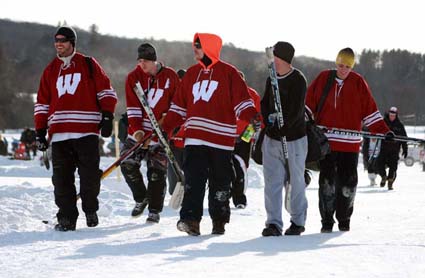 Here is a shot of a few of the guys lacing up for a game of pond hockey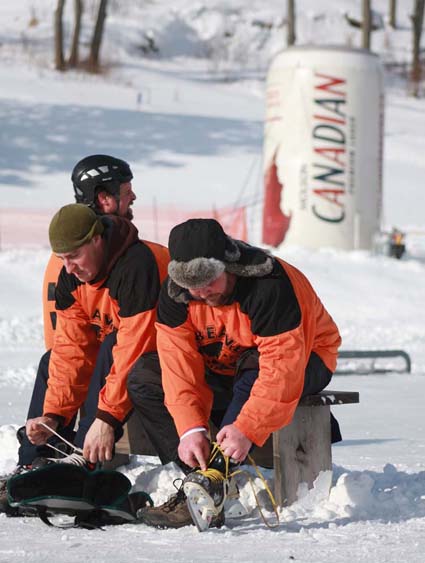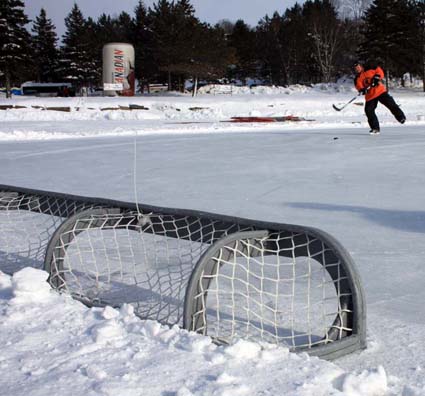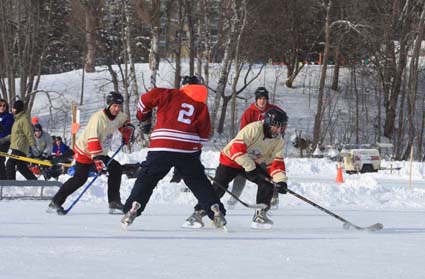 After a great game the teams line up and shake hands, the sportsmanship lives on, indoors and out.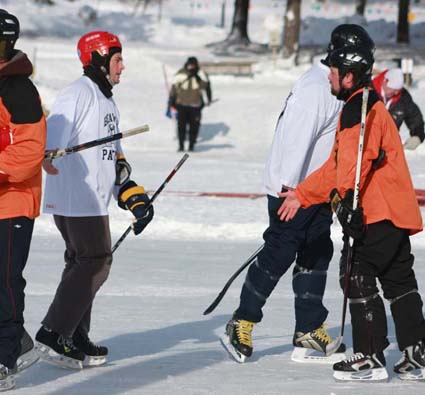 Here we have a team starting a team cheer before the game.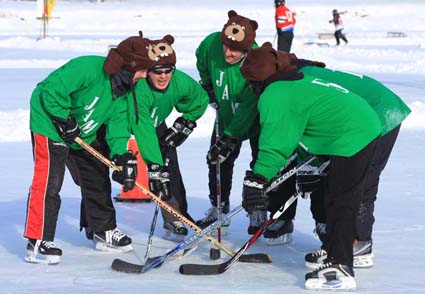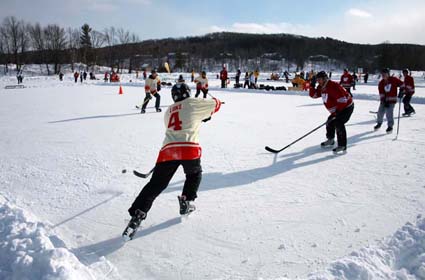 The first night teams were playing into the night, and some even stayed out to get some extra ice time. I had to work so I did not get a chance to get any night shots, but I did manage to get this cool silhouette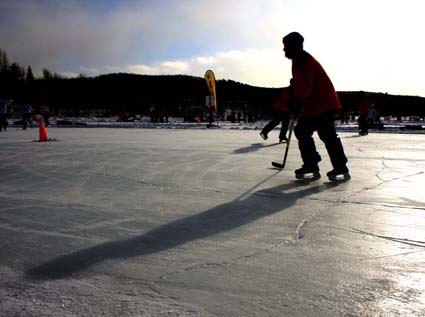 Here is my favourite shot from the tournament, and would also make a pretty cool ad for Source for Sports!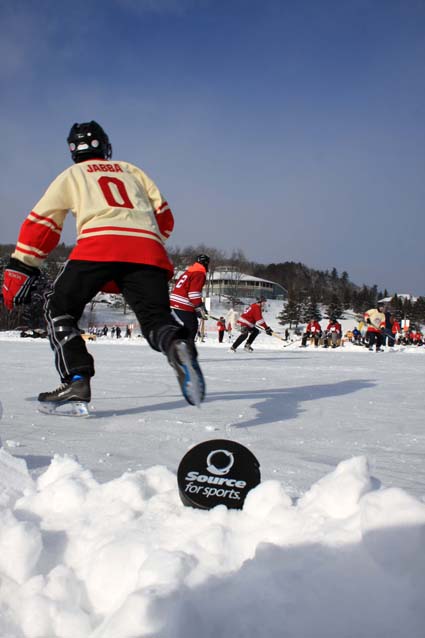 I hope you guys like these shots, and hopefully they will inspire you to call up some friends, shovel off a piece of ice on your nearest lake or pond and play some good old fashioned pond hockey!
Share your favourite pond hockey memory below. My favourite memory is going out with my best friends, playing until we could barely stand, and then making a massive pasta dinner!