This video shows you how to ice skate. This video is for absolute beginners. You should learn the proper ice skating form, what you might be doing wrong (common beginner mistakes when it comes to hockey / ice skating) and how to become more confident on skates. We will add more videos on how to ice skate down the road. We are working hard to shoot videos for every skill level, so stick around and we will do our best to make you a better hockey player!
How To Ice Skate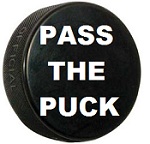 Pass the puck share on Twitter or Facebook
Tweet
Follow @howtohockey
Looking for more hockey tips?
Sign up to our newsletter for more tips, more videos, discounts on hockey training aids,
Service Unavailable
The server is temporarily unable to service your request due to maintenance downtime or capacity problems. Please try again later.