Some of you know that I have been working hard to put together an in-depth training course and it is finally finished an online! The course is called the Goalie Buster because it is all about how to beat the goalie. During a game (whether competitive or just for fun) the goalie is the last thing that comes between you and a goal, and a lot of players freeze up! In the course I teach you how to figure out the goalie and know exactly what to do no matter what situation you find yourself in. After watching the videos (and lots of practice) you will have the knowledge and confidence to score goals every time you get a break! I teach over 20 moves, and when the best time to use each move is depending on how you are approaching the goalie. I also teach how to read the goalie, shooting, fakes and much more! To get a sneak peak inside the course and get an idea of what you will be learning watch the video below.
Inside the Training Course

How to Become a Member
For more information you can visit the Goalie Buster homepage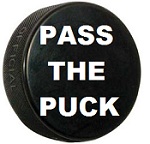 Pass the puck share on Twitter or Facebook
Tweet
Follow @howtohockey
Looking for more hockey tips?
Sign up to our newsletter for more tips, more videos, discounts on hockey training aids, and updates on new ways to improve your game
The following two tabs change content below.
Hi my name is Jeremy. I LOVE hockey and I am passionate about improving and helping others improve. My goal is to break every hockey skill down into easy to understand articles and videos. I explain everything step-by-step to help others improve. If you want to learn more about me you can read my
about page
. Thanks for reading and sharing!
Latest posts by Jeremy Rupke (see all)