Slapshot Challenge
Over the summer of 2010 we had a slapshot challenge where we challenged hockey players from around the world to improve their slapshot. This was our first contest and the blog was still a bit new, but we had over 200 people sign up and participate. We posted articles with slapshot tips including how to improve slapshot power, where the power comes from, and how to improve accuracy. If you would like to read these article you can browse our blog!
We also plan on putting all of the information into a neat pdf file for anyone who wants to learn, so be sure to subscribe to our blog and you will be notified when the PDF is ready. If you want some great information right away you can always start with our article, how to take a slapshot, and then read on from there.
If you participated in the challenge stay tuned, we will be emailing you with details about the prizes.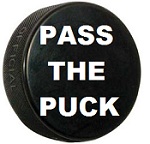 Pass the puck share on Twitter or Facebook
Tweet
Follow @howtohockey
Looking for more hockey tips?
Sign up to our newsletter for more tips, more videos, discounts on hockey training aids, and updates on new ways to improve your game
The following two tabs change content below.
Hi my name is Jeremy. I LOVE hockey and I am passionate about improving and helping others improve. My goal is to break every hockey skill down into easy to understand articles and videos. I explain everything step-by-step to help others improve. If you want to learn more about me you can read my
about page
. Thanks for reading and sharing!
Latest posts by Jeremy Rupke (see all)