I've been helping people learn how to play hockey and improve their skills for the past 6 years. Most of that help has been done over the internet with the use of videos and articles. I also respond to a lot of emails!
One of the most common questions I get online is "Am I too old to start playing hockey?" The answer is always "Absolutely NOT!". I have helped countless people in their 40's, 50's and even 60's learn to play hockey or get back to the game they love, however recently I received an email that set an all time record.
The 73 Year Old Rookie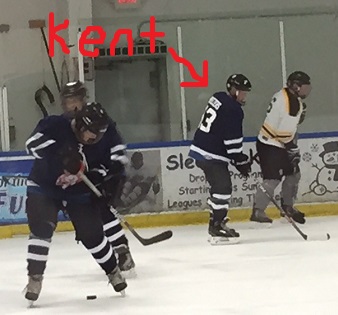 A few months ago I received a brief email from Kent Meyer, stating he's 73 years old and just starting to play. He had played rugby for 20 years and missed the camaraderie and physical effort. I responded letting him know he was the most experienced rookie and welcomed him to the best game in the world. Not long after Kent emailed me again letting me know hockey had the #1 spot in his heart.
What Kent has to say about starting hockey
Kent sent the following email and with his permission I am sharing with others.
Why I'm learning to play hockey at 73
Jeremy,
I guess most hockey players would have hung up their skates at my age. For me the adventure is just beginning. Before June of 2014 I never skated in my life. I'm sorry that I didn't begin skating and playing hockey at three like many of my friends; Most of whom are in their mid-twenties. However, I love a great challenge and ice hockey certainly is that!
Learning to skate before even really playing the game is tough. I played university and touring side rugby for twenty years until age 67. It was a challenge as well, but nothing like ice hockey. After all, running is probably familiar to most of us. Balancing on narrow blades on ice is not. Because of severe arthritis in both hips and two complete hip replacements I had to give up rugby. The good thing is that I missed the competitive and physical contact and sought out a replacement. Ice hockey was a logical choice.
Hockey is definitely now my all consuming passion and a huge part of my life. I have watched and with various degrees of success, imitated the skating basics taught in your videos. They have no doubt helped me to more quickly learn to skate. I am currently on a bronze league team the 'Titans' which plays its games at Skatetown in Roseville, CA. Our new season begins at the end of March so I'm working hard to be in playing shape.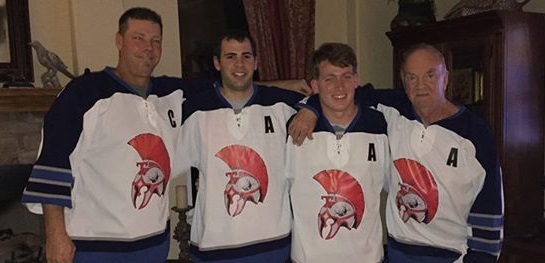 Jeremy, thanks for all you have done and will do for those of us who want to improve our game, don't stop! I hope that my story will encourage other "seniors" to challenge themselves to try ice hockey. I have never been in better physical shape and the camaraderie on my team is awesome.
Hockey has made me twenty years younger
I hope that this article will help inspire others to take up the greatest game in the world. If you are interested in hockey, I have included some links below that will help you in your journey
So are you too old for hockey?
Lets ask these guys