As a kid I spent a lot of time in my barn shooting pucks. Sometimes I would get tired of shooting at the same four targets (or I would break the targets) so I would always try to think of ways to make target practice a bit more fun. One of my better inventions was a goalie that I made using a sheet of plywood and a jigsaw (being a farm kid I was using power tools around the same time I learned basic math). Eventually I destroyed the goalie, first he lost his goalie stick, then his glove side hand, then his head, but it was a lot of fun shooting on it and creating it.
In this article and video I aim to spark your creative side and help make shooting more fun. In the video I give you a few ideas that just came to me while I was at the dollar store. Below the video I will give you even more things you can use as targets that are FREE.
Fun Shooting Target Video

In this video I am shooting off the roll up shooting pad and using the EZ-Goal (link below)
More ways to add some razzle to your shooting practice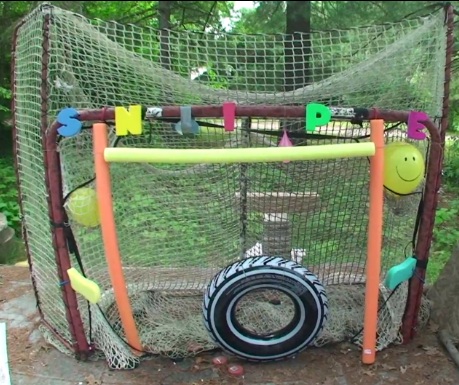 Here are a few more things you can shoot pucks at, all you need is some decent string
soup cans
milk jugs
pop bottles
pumpkins
old tires (great to use as a five-hole)
balloons
dryer (if you're Sidney Crosby)
One more idea is to play music, music can put you in the zone and also keep you shooting for longer.
If you plan on taking a lot of shots I recommend the Ez-Goal with the backstop it gives you a few feet of extra room around the net, that way you don't have to search for pucks as much. I use it on my net and it has saved me a lot of time and I am not worried about missing when I shoot top corner or bard down.
Leave your ideas for shooting practice in the comments section below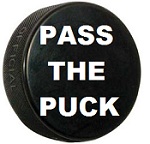 Pass the puck share on Twitter or Facebook
Tweet
Follow @howtohockey
Looking for more hockey tips?
Sign up to our newsletter for more tips, more videos, discounts on hockey training aids, and updates on new ways to improve your game
The following two tabs change content below.
Hi my name is Jeremy. I LOVE hockey and I am passionate about improving and helping others improve. My goal is to break every hockey skill down into easy to understand articles and videos. I explain everything step-by-step to help others improve. If you want to learn more about me you can read my
about page
. Thanks for reading and sharing!
Latest posts by Jeremy Rupke (see all)