Hey everyone, I wanted to let you know about a cool contest that is currently being run by Scotiabank. The contest is called the big save and it is open to all Canadian residents. The winner will get a trip to Whitehorse, Yukon Territories for their entire hockey team to participate in hockey day in Canada; I think that is pretty cool!
Purpose of the contest – Scotiabank wants to educate children on how to save money (an important lesson for people of all ages). In an effort to help children learn to save they have created a contest that pairs saving money with hockey. All a team has to do to enter the contest is make a pledge. The pledge states how much money they want to save, and what they are saving for. Some ideas could be something simple like a shooting tarp, pucks and pylons for the team to use in practice, or maybe a big goal like a trip for the team to go to the Hockey Hall of Fame!
Who can enter - Any team in Canada with kids between 7-16 can pledge to save as a team for a chance to head to Whitehorse for Hockey Day in Canada.
How to enter – All you have to do to enter the contest is visit the big save entry page. You will need a team photo, and the teams pledge so make sure you talk it over with the coach and team first.
Entry deadline – Your team pledge must be in by November the 30th
How easy is it to win? – According to the contest rules and regulations the winners are chosen by random draw, so no matter how much or how little your team pledges they will still have a chance at winning!
For more information you can visit the following links
The Big Save details and entry page – http://scotiahockeyclub.scotiabank.com/bigsave
The Big Save blog (just launched) -http://scotiahockeyclub.scotiabank.com/bigsave/blog
Facebook – http://facebook.com/scotiahockeyclub
Twitter – http://twitter.com/scotiahockey
WIN SOMETHING RIGHT NOW!
As a special bonus to the readers of How To Hockey Scotiabank is providing a hockey prize pack. All you have to do is leave a comment below and you will be entered. A winner will be chosen at random (make sure you leave a valid email address). The winner of the prize pack will be chosen on November 25th.
You comment should be about something hockey related you had to save for, or are currently saving for.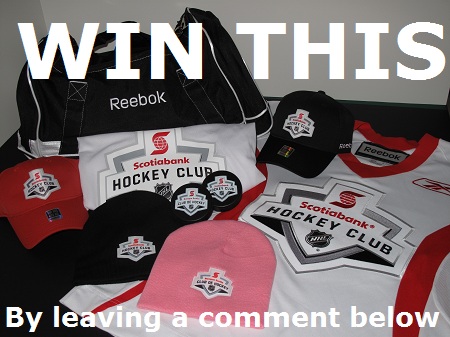 Leave a comment about something you had to save for related to hockey, or something you are currently saving for!
Congratulations
To Jay (9th comment down) for winning the Scotiabank prize pack. Thanks for all of your comments and good luck in the main draw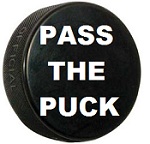 Pass the puck share on Twitter or Facebook
Tweet
Follow @howtohockey
Looking for more hockey tips?
Sign up to our newsletter for more tips, more videos, discounts on hockey training aids, and updates on new ways to improve your game
The following two tabs change content below.
Hi my name is Jeremy. I LOVE hockey and I am passionate about improving and helping others improve. My goal is to break every hockey skill down into easy to understand articles and videos. I explain everything step-by-step to help others improve. If you want to learn more about me you can read my
about page
. Thanks for reading and sharing!
Latest posts by Jeremy Rupke (see all)