Every hockey player loves to score! For newer players getting that first goal can be a real challenge, and for some experienced players they can get in slumps. Other players might find the back of the net the odd time, but then wonder why they can't score more goals. In this video I am going to share a secret with you (as well as a few fun drills).
What All Good Goal Scorers do! (and why)

So how can you score more goals in hockey?
Go to the net
Tip pucks that come your way
Hunt for rebounds, jump on them quickly!
Shoot when you get in the high percentage scoring areas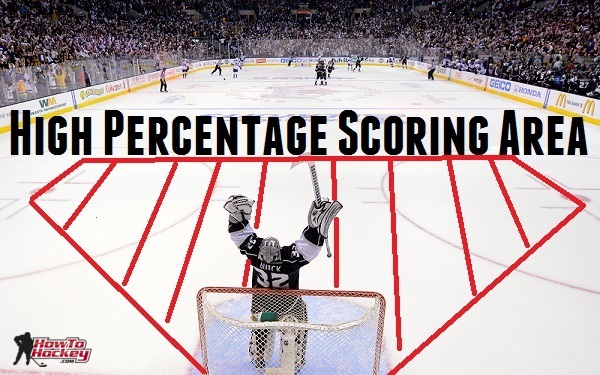 I have been playing hockey for a long time, and I have a knack for scoring goals. Last season after a hatrick I was reflecting on my goals on the ride home. I soon realized none of the goals were because of any sort of skill. I didn't have any bar-down snipes, or sweet dangles. Every single goal was a tap-in, or me shoveling the puck past the line. I got each goal because I went to the net! I realized that I still could have the hatrick that night without even knowing how to shoot the puck or stickhandle.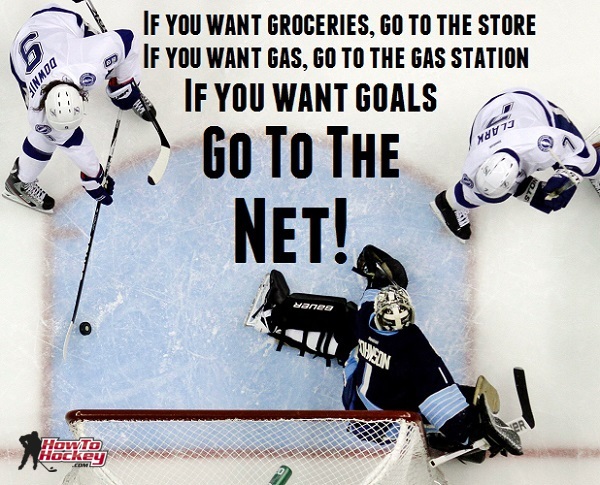 Thanks for reading! If you like this article and video please share with the tools below. You can also subscribe to our blog to get updates and improve your game and follow us on Facebook, Twitter, and Instagram!
If you're looking for more ways to improve your hockey skills, check out The Pond. The Pond is our all in one hockey training platform designed to continually challenge players. We provide you with the most efficient path to improve the skills you will use the most in game. Use coupon code TRYOUTS to get your first month 100% free!