Since Christmas is only a few weeks away I thought it would be fitting to write an article on how to get good deals on hockey equipment. From my own experience and the feedback from many hockey players throughout USA and Canada I have compiled a list of good places to buy hockey equipment online.
Looking for a bargain? Where to Find Cheap Hockey Equipment
Hockey Monkey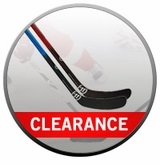 One of the first places I look is Hockey Monkey, more specifically the Hockey Monkey clearance section. If I'm just looking for a good deal on something, I will check the clearance section. If you are looking for newer hockey sticks the pro stock section of sticks is a good place to save money on the newer models.
Total hockey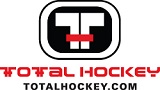 Total hockey is another popular online hockey store and they have a lot of great promotions. If you visit their homepage you will see their most recent promotions (like free shipping, or special sales) and I also recommend you visit their sales page. If you visit that page you will see all their products, sorted by best deals!
Pure Hockey
Pure hockey has a clearance section that has some great deals. Just like every clearance the selection is usually limited, so if you find the exact size / and colour you like at a clearance price, consider yourself lucky!
List of Online Hockey Equipment Stores
There are a few popular sites that you might want to visit to look for deals, here is a list of the most popular hockey equipment stores
Hockey Monkey – Good selection and prices
Pro hockey Life (for Canadians)
Pure Hockey – Low prices and fast shipping
Pro Stock Hockey – Used and overstock NHL gear
Hockey Supremacy (

for Canadians

)
Warning to Canadians: many of the major retail brands like Easton, Bauer, CCM, and Reebok will NOT ship from the USA to Canada. If you live in Canada you pretty much can not order hockey equipment online unless it is from a Canadian retailer. Your best bet is to shop in stores or use some of the tips below
Buying Used Hockey Equipment Online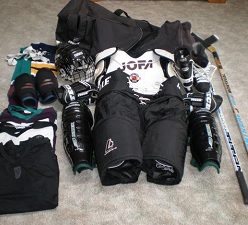 Buying used hockey equipment is a great way to save money, especially if you are new to the game and don't want to spend too much money. Another tip I got from a friend who lives in the city is to buy used hockey sticks. He said he gets brand new sticks for cheaper than retail and doesn't pay tax. Here are some places to look
In your local area
Craigslist (for Americans)
Kijiji (for Canadians)
Play it Again Sports – They have locations all over Canada and USA, new and used equipment with a good selection
Ask around your arena – If you need some gear ask other players on your team, or if you are just starting put an ad up at your local arena. Hockey players always have extra equipment laying around that they haven't bothered to sell.
Online
Ebay – This is a good spot to look for higher end gear that people bought and then didn't like. If you are buying expensive skates make sure you've tried them on in the store first and know they fit properly
What should you buy new and what should be bought used?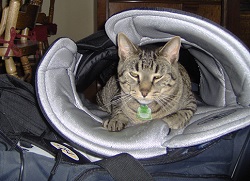 This largely depends on how picky you are, but I think we can all agree that you should buy your jock new 🙂  The important part of buying hockey equipment is finding the right fit. If you can find used hockey equipment that fits right then almost everything can be bought used.
I prefer buying helmets new because they are protecting your head so you should get the best fit and protection you can afford. Old helmets may not perform as well as they did when they were new and with used equipment you might not find the right fit for your noggin.
Tips for Buying Hockey Equipment Online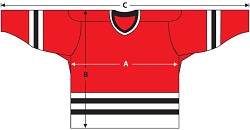 If you are going to buy online you want to make sure that your equipment will fit properly first. Most stores like Hockey Monkey and Total Hockey have sizing charts, consult those for figuring out what equipment will fit you. It helps if you know your chest size, waist size, arm length, and so on.
Another recommendation is to try equipment on in stores first. This is especially true if you are a newer player. I strongly recommend trying on hockey skates before you buy them as proper fit and comfort is very important. You can always try them on in stores and then shop around online. For equipment like shoulder pads, and pants, sticks, jerseys, jocks, and neck guards you should have no problem figuring out your size online. I'm particular about gloves, skates, and helmet so I would try those on in the store first
(edit – The tip to try on equipment in stores is mostly for the new players who don't know how things feel and fit. I wouldn't recommend a new player buy gear online until they have tried some on and know what they like and don't like in general. Go to a store, pick stuff up, squeeze it, feel it, flex it, try it on, get a feel for what you like. Buy it if you like it, but it gives you buying power and more confidence when shopping either in the store OR online!)
If you can, get familiar with the equipment in the stores first so you know how the gear feels
If you know what brands you like you can use sizing charts online to ensure you get the right size
Shop around for the best price, if you want newer hockey sticks look for pro-stock sticks at good discounts
What if it Doesn't Fit Right?
Most companies do have a pretty good return policy. If you get a piece of equipment that does not fit right you can send it back right away for a refund, or for the proper size.
The only exception for this is with some of the clearance and sale items. If you are making a big purchase then be sure to check the return policy before you check out so you know the conditions.
Did I miss anything?
If you have any tips please leave them in the comments section.