For the longest time, hockey sticks were made for adults, then cut and given to kids. Eventually the hockey stick companies caught on that kids and adults are not the same and basically made smaller hockey sticks for kids. Unfortunately some important aspects of the stick design were overlooked and although the sticks were smaller, they still weren't perfect.
In came Raven. Raven Hockey designs performance hockey sticks for kids. Raven focuses on the proper height and weight. Explaining everything can be confusing, so I've included a simple info graphic
Raven VS other youth sticks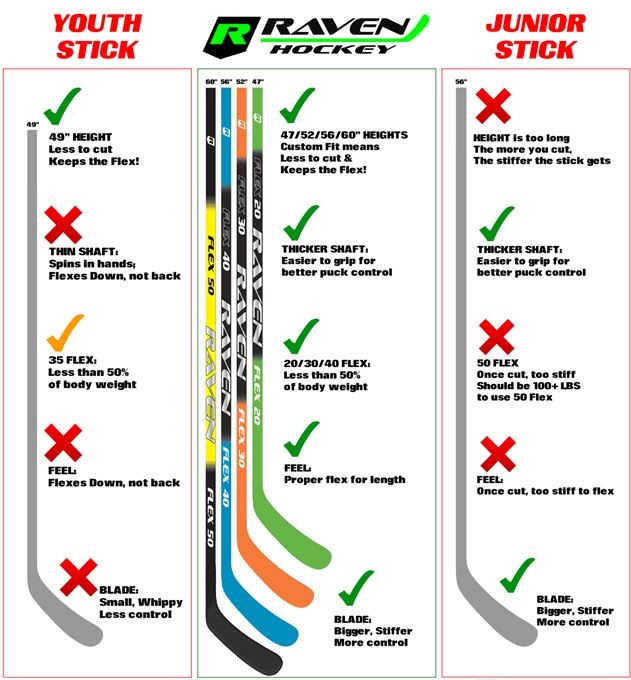 Raven Stick Review – Shooting with Raven Hockey Sticks
My overall thoughts on the sticks
Personally I think the idea is great. It takes any confusion out of buying a stick. They don't have different makes, models, colours and flexes. You know your kids height and weight, and you get the right stick for them. I love the simplicity of it.
Where are they for sale?
Currently the sticks are only available in stores. To find the closest location you can visit the Raven Hockey website.