It's not often that a new company pops up and starts making high end hockey equipment. Most companies that start in the market begin with affordable equipment, and hope to get some sales and then work their way up. It seems that Verbero likes to do things a little differently.
When it comes to hockey equipment, we usually only have a few choices. The top brands like Bauer, Reebok, CCM and Easton dominate the market. We know the prices too, top end stick – $300, top end skates – $800. This is where Verbero comes in. Their goal is to make only top quality products, and charge less than the big boys. They plan to do this by cutting out the middle man, and holding off on million dollar advertising deals. By selling their equipment directly to the consumer, and not dumping half of their profits into advertising Verbero can allocate more money into quality products, and charge less to the consumer. This sounds like a pretty solid idea to me, but is their gear any good?
A quick look at Verbero Hockey Equipment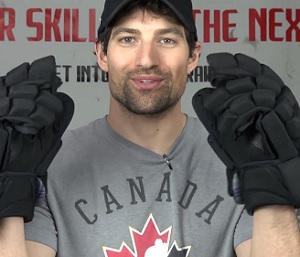 Verbero Gloves – The first thing I noticed about these gloves is that they are very flexible and comfortable! The gloves have a lot of flex points in them, which allows for a lot of mobility. The palm material is unlike any other glove I've worn. I am used to leather palms, but Verbero uses some type of stretchy microfiber-like material that is very comfortable. My first impression of the gloves is very positive, and I look forward to taking them for a spin on the ice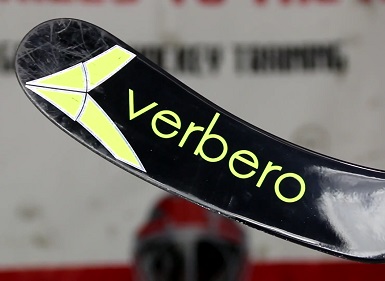 Verbero Hockey Stick – Apparently they hired rocket scientists to help design their stick and they use space grade material in the construction. This sounds like a lot of marketing hype, which I try to never buy into, but I can tell you that the stick has a nice feel to it. The stick is light, well balanced and has good "pop" to it. The sticks are also coated with a durable resin that is meant to extend the life of the hockey stick.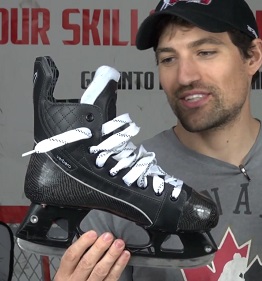 Verbero Skates – A lot of engineering thought went into these skates and I'm looking forward to them hitting the mass market. I was one of the lucky few who got to test them out while they were still in the prototype stage. I love the carbon fiber boot, one piece design and light weight build of the skates. The removable blade and removable tongue are cool features as well.
Learn More About Verbero
If you'd like to check out this new company, and their new gear you can visit their website at Verbero.com. If you don't need any new gear, give them a follow on their social media accounts so you are the first to know about their new innovations